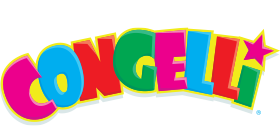 Quick and Easy
Appetizing Desserts
Congelli offers delicious gelatins and flans in a variety of flavors. Congelli gelatins can be prepared with water for a fresh and fruity dessert or with milk for a rich and creamy taste.
What Can Congelli Product Assortment
Do For Your Business
11 Flavorful Options

Quick and easy dessert prep customers will love
If you're looking to boost your grocery business performance
by diversifying and/or enriching your shelf-space with the leading brand
of Hispanic products, a collaborative, one-on-one interaction with one of
our Hispanic market CPG industry experts can help guide you
in the development of profit generation opportunities.
Interested in Totis Products?
Send Us Your Info
A Vilore Team Member will get in contact with you.